Adorable Flerkittens Illustration T-Shirt for Marvels Opening Day!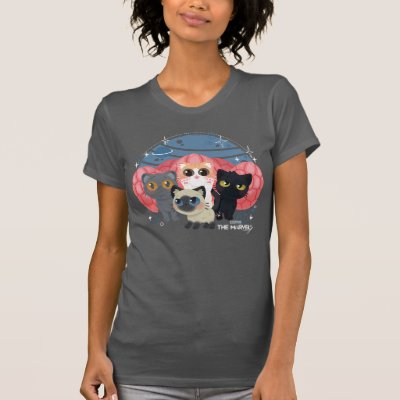 Today's the day -- it's the official release day for The Marvels! The flerkens in the previews have been the real stars, if you ask me. I can't wait to see more.
This funny cartoon design features four different cute kawaii-style illustrated "flerkittens", which just sound magical to me. The kits look to be a grey tabby, an orange tux, a void (black), and a little Siamese type. They are backed by a celestial background.
Shown here on a women's slim fit tee, you can get this design on a variety of other apparel styles and colors, and other novelty gift items as well. See some of the options below.
More Flerkittens Cartoon Design Swag